2014 Most Wired Survey and Benchmarking Study Now Open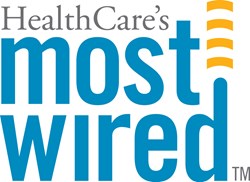 Chicago, IL (PRWEB) January 22, 2014
The 2014 Most Wired Survey is now open. Since 1999, Hospitals & Health Networks, the journal of the American Hospital Association, has annually recognized the nations Most Wired hospitals and health systems. Hospitals may also be named to the Most Improved and/or Most WiredSmall and Rural lists.
The Most Wired Survey is a benchmarking tool that looks at how hospitals and health systems are leveraging information technology to improve performance for value-based health care and implementing IT strategies essential for future delivery systems.
Participating hospitals and health systems are assessed based on progress in adoption, implementation and use of information technology in four critical areas:

Didn't Find What You Are Looking For? Search Our Site NOW!