A/B Testing Launched within Broadleaf eCommerce Platform, Web Event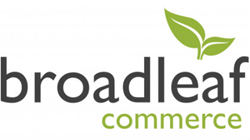 Dallas, TX (PRWEB) March 27, 2014
Broadleaf Commerce, the enterprise open source eCommerce solution provider for The Container Store and Pep Boys, invites online retailers to explore the new content testing module during the 'A/B Testing with Broadleaf and Google Experiments' web event on April 8, 2014 at 10am CST. Leveraging the power of Google Analytics and Google Experiments, Broadleaf now enables Marketers and Merchandisers to run enhanced A/B and multivariate testing on content, campaigns, templates, customer segments, and more.
Content Testing Features Broadleaf enhances on top of Google Experiments include:


Test Set-Up within the Broadleaf Admin Tool
Automatic Page Tagging
Specific Customer Segment Testing
Targeted Content Testing (no additional development required)
Custom Variable Testing (no additional development required)
Template Testing (within a single URL)
Multi-Variant Testing (within a single URL)
"A/B and multivariate testing may now be set-up through Broadleafs Admin Tool, giving merchandisers and marketers the ability to optimize site content – without requiring IT support," stated Brad Buhl, Director of Marketing and Channel Strategy at Broadleaf Commerce. "The new module provides Broadleaf merchants with a competitive edge by giving business teams the independence to quickly create content testing, ensuring site visitors are met with content best tailored to drive the desired end goal." According to a recent Optimizely study, "only 17% of Fortune 500
Didn't Find What You Are Looking For? Search Our Site NOW!